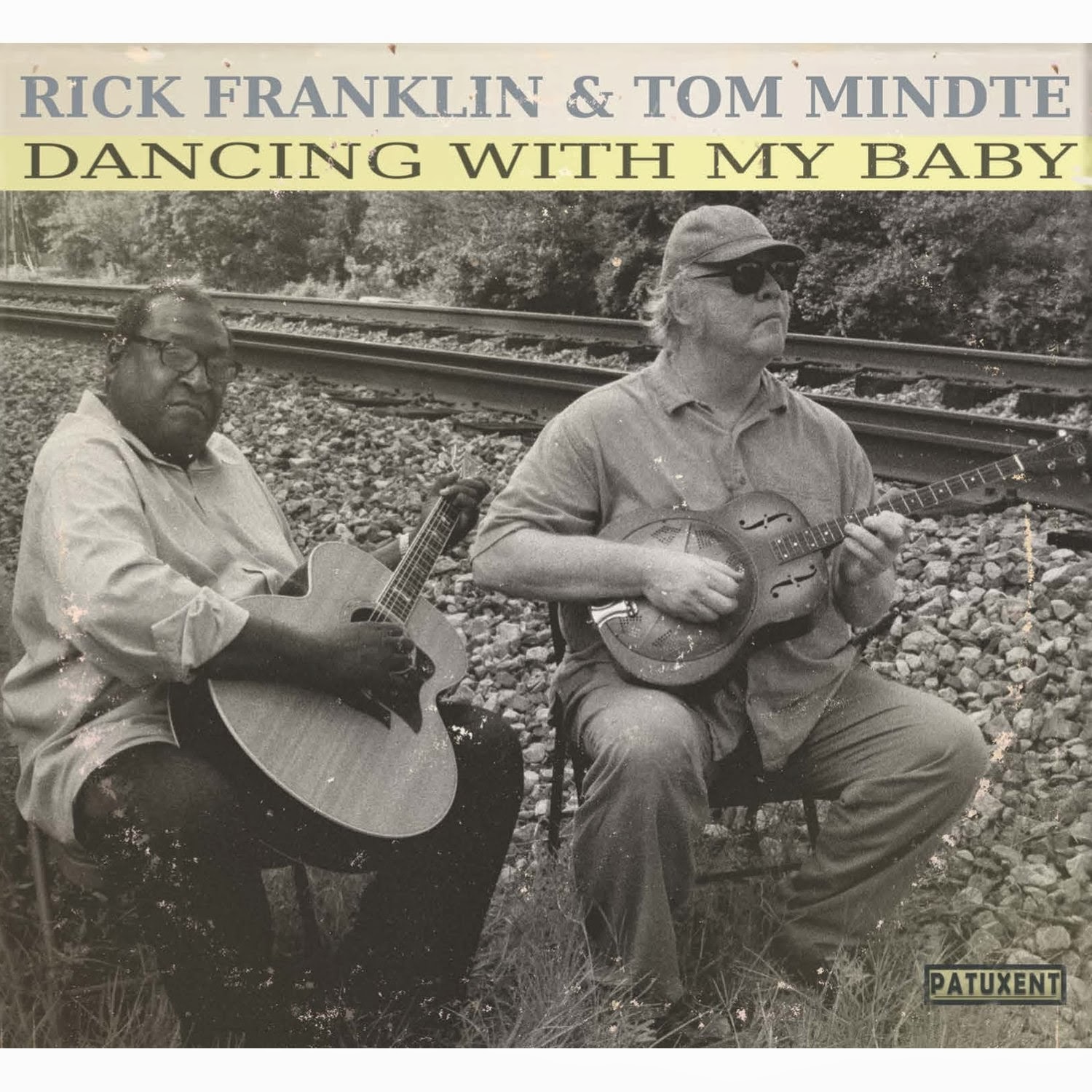 21 Feb

Review of Dancing with My Baby

On his blog In a Blue Mood, Ron Weinstock reviews Rick Franklin and Tom Mindte's new album, Dancing with My Baby:
Piedmont blues guitarist Rick Franklin and bluegrass mandolinist Tom Mindte have collaborated on a new Patuxent Music release Dancing With My Baby. This writer has known Franklin for close to three decades (including when we both were on the board of the D.C. Blues Society) and enjoyed his live performances with Neil Harpe and Rick Usilton and more recently with his Delta Blues Boys. His previous recordings included some with Harpe, a self-produced CD of Hokum Blues and the excellent Searching For Frank (on Patuxent) with Mike Baytop that was issued on Patuxent several years ago. Mindte, in addition to playing mandolin, is the chief force behind Patuxent Music. This is an affable recording from the opening reworking of Cecil Gant's I'm a Good Man But a Poor Man, to the closing gospel number The River of Jordan. If Franklin takes most of the vocals, Mindte's own high tenor harmony and also his leads have definite natural appeal. Mindte's mandolin bridges his bluegrass background with the mandolin of such blues masters as Charlie McCoy and Yank Rachell. It lends a nice flavor to the performances.